Dixie Ultimate Pro Backpack – Unkitted, Orange color
AED 1,012.92 Price includes VAT
Get your Order delivered in 3 working days for in stock items, You can pay securely by Visa or Master card as well.
"Dixie Ultimate Pro Backpack – Unkitted Orange color
Designed for long lasting use this backpack has many pro features. It is constructed of Cordura© Nylon and includes clear-view detachable inside pockets padded O2 cylinder carrier double zippered separate side pockets and a heavy duty padded shoulder harness.
Dimensions

Main Bag: 55 x 35 x 10cm
Front Pocket: 25 x 35 x 8cm
Side Bag: 15 x 30 x 5cm
"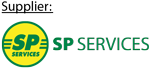 Product code: FA/681
Designed for long lasting use, this backpack has many pro features. It is constructed of Cordura© Nylon and includes clear-view detachable inside pockets, padded O2 cylinder carrier, double zippered separate side pockets, and a heavy duty padded shoulder harness.
Dimensions
Main Bag: 55 x 35 x 10cm
Front Pocket: 25 x 35 x 8cm
Side Bag: 15 x 30 x 5cm