Flamor EL2000 Stretcher Carrier
Get your Order delivered in 3 working days for in stock items, You can pay securely by Visa or Master card as well.
Flamor EL2000 Stretcher Carrier is a useful tool for easy evacuation in most situation, and it is key to enable an effective evacuation chain in a large accident or mass casualty incident.
The carrier can be operated by one or two rescue personnel. This stretcher carrier is part of LESS System Solutions for mass casualty incident preparedness.
Flamor EL2000 Stretcher Carrier is also ideal for stadium and event preparedness. Large wheels for improved access in terrain, and for best possible patient stability.
Flamor EL2000 Stretcher Carrier comes with a flexible fixation to accommodate LESS

 

Emergency Stretchers (serie 3001 and 4001) as well as other models, army stretcher, NATO-stretcher (STANAG 2040) and backboards.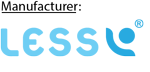 Customers who bought this item also bought

Lenght open/folded: 145,5 cm / 52 cm
Width open/folded: 62 cm / 62 cm
Height open/folded: 86 cm / 84 cm