Guest Cytotoxic Drugs Spills Kit
AED 1,039.55 Price includes VAT
Get your Order delivered in 3 working days for in stock items, You can pay securely by Visa or Master card as well.
"Spills of cytotoxic drugs present special problems on Wards in Oncology Departments or in the Pharmacy during preparation. However these problems can be overcome simply and safely by using Guest Cytotoxic Drugs Spills Kit.
The CT-Zorb Granules are inert and will quickly and efficiently absorb all the moisture thus containing the spill and preventing it spreading further. It only remains to safely collect the granules and spilt matter and dispose according to local procedure using the other items supplied in the kit.
Contents
2 x Shakers of CT-Zorb Granules
15 x Scoops and scrapers
1 x Tub surface wipes
15 x Disposable bags
Hazard warning tape
15 x Anti-splash face masks
15 x Protective aprons
50 x Nitrile protective gloves
Full instructions"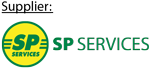 Product code: CL/087
Spills of cytotoxic drugs present special problems on Wards, in Oncology Departments or in the Pharmacy during preparation. However these problems can be overcome simply and safely by using Guest Cytotoxic Drugs Spills Kit.
The CT-Zorb Granules are inert and will quickly and efficiently absorb all the moisture, thus containing the spill and preventing it spreading further. It only remains to safely collect the granules and spilt matter and dispose according to local procedure using the other items supplied in the kit.
Contents
2 x Shakers of CT-Zorb Granules
15 x Scoops and scrapers
1 x Tub surface wipes
15 x Disposable bags
Hazard warning tape
15 x Anti-splash face masks
15 x Protective aprons
50 x Nitrile protective gloves
Full instructions
Additional information
| | |
| --- | --- |
| Weight | 0.000000 kg |
| Dimensions | 0.000000 × 0.000000 × 0.000000 cm |