Pacific A7A Rescue & Paramedic Helmet With Green Ambulance Text
AED 2,249.10
Get your Order delivered in 3 working days for in stock items, You can pay securely by Visa or Master card as well.
"The Pacific A7A Rescue & Paramedic Helmet has become the benchmark in the ambulance and paramedic sector in the UK. The A7A helmet offers the most up-to-date and modern form of head protection in a very comfortable lightweight and wearable package.
The A7A represents all the features an EMS professional would expect in a modern helmet. The large integral visor offers excellent peripheral vision with zero distortion.
The EN166 visor is manufactured from tough scratch resistant polycarbonate and when not in use it slots neatly under the helmet protecting it from contamination and damage.
A lightweight helmet ensures all users can concentrate on their job rather than neck ache. Use of composites also means that the helmets last and last. Tests prove helmets that have been in service for over 10 years still pass stringent EN443 testing.
Kevlar reinforced fibreglass composite shell means safety can be delivered in a lightweight format
Composite construction means that shells outlast thermoplastic helmets
Very good balance giving wearer comfort to all types of user
Polyurethane impact liner with 'click clack' cradle ribbons
Merino headband offers enhanced comfort and natural antibacterial properties
Ratchet dial size adjuster 52-64cm
3-point chinstrap with Pacific SnapClip buckle
Internal polycarbonate face shield
Certifications:
NFPA 1951: 2007
AS/NZS 1801: 1997
CE Paramedic Standard
EN 443"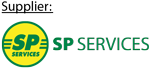 Additional information
| | |
| --- | --- |
| Weight | 0.000000 kg |
| Dimensions | 0.000000 × 0.000000 × 0.000000 cm |