Quool Patches – Pack Of 6
AED 77.18
Get your Order delivered in 3 working days for in stock items, You can pay securely by Visa or Master card as well.
"Quool Patches – Pack Of 6
Quool is a natural menthol patch for relief from discomfort of muscle and joint problems. Quool may be used for and help tired and aching muscles e.g. after gardening for back problems for temporary relief of rheumatic & other arthritic problems or for minor sports injuries.
Quool Patch has a pleasant aroma and a slim flexible non-messy format suitable for wearing under clothing. It does not contain any medication or drug substances. The gel layer contains 0.5% of natural l-menthol to provide the cooling effect. Quool Patches are easily trimmed and shaped for use on small joints like fingers and come in a resealable bag with no need for refrigeration.
Cooling – quick cooling patch provides fast relief at the site of discomfort right where you need it
Soothing – relaxing natural relief from muscular & joint problems
Comfortable – simple to apply the patch adheres gently and removes easily – without leaving sticky residues
Pleasant menthol aroma – effective for up to 10 hours
"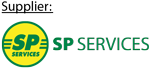 Product code: PH/021
Quool is a natural menthol patch for relief from discomfort of muscle and joint problems. Quool may be used for, and help, tired and aching muscles e.g. after gardening, for back problems, for temporary relief of rheumatic & other arthritic problems, or for minor sports injuries.
Quool Patch has a pleasant aroma and a slim, flexible, non-messy format suitable for wearing under clothing. It does not contain any medication or drug substances. The gel layer contains 0.5% of natural l-menthol to provide the cooling effect. Quool Patches are easily trimmed and shaped for use on small joints, like fingers and come in a resealable bag with no need for refrigeration.
Cooling – quick cooling patch provides fast relief at the site of discomfort, right where you need it
Soothing – relaxing, natural relief from muscular & joint problems
Comfortable – simple to apply, the patch adheres gently and removes easily – without leaving sticky residues
Pleasant menthol aroma – effective for up to 10 hours
Additional information
| | |
| --- | --- |
| Weight | 0.000000 kg |
| Dimensions | 0.000000 × 0.000000 × 0.000000 cm |