Single use suction unit (adult)
AED 255.78
Get your Order delivered in 3 working days for in stock items, You can pay securely by Visa or Master card as well.
"New for 2010
Suction Easy is an Oral Suction Device used to effectively clear the oral pharynx without question one of the most critical of basic rescue skills. Suction Easy will not only facilitate training but also provide rescuers with the quickest safest and most effective form of immediate oral suction available.
The unique bulb design provides generation of consistent vacuum force storage and protection of the large bore suction tube (9.5mm I.D.).
Suction Easy is easy to grasp and compress regardless of hand size or grip strength and most importantly a device so compact and effective that no critical airway management event should fail due to fluids in the oropharynx.
A double-valve system promotes continuous operation with one hand while the other hand directs the suction tip inside the patient's mouth. Material drawn into the bulb is expelled into a sealed collection bag.
There are two (2) flap valves in the system. The first is at the end of the large bore suction tube inside the bulb. The second is attached to the outlet port and is visible inside the collection bag.
A 2-part label on the resealable bag containing each new Suction Easy completes the system. The used Suction Easy is placed back in its original package and secured with the pressure seal. The user peels off the top layer of the package label to reveal the international biohazard symbol. Infection control requirements of containment isolation and labeling are met in one simple step.
Features:
Compact
Rugged
Functional
Lightweight
Dual Purpose label
One-way valve
Benefits:
Packs easily
Reusable for training
Operation Simplicity
Convenient
Efficient
One-way material flow
Product Specifications:
Fluid Capacity > 1000 cc
Weight 7.5 oz
Vacuum Force 100 mm Hg
Adult use only – not for infants or children under 8 years"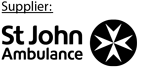 Single use suction unit (adult). Fluid Capacity > 1,000 cc. Weight 7.5 oz. Weight 7.5 oz.
Additional information
| | |
| --- | --- |
| Weight | 0.000000 kg |
| Dimensions | 0.000000 × 0.000000 × 0.000000 cm |