SP Ambulance Maternity Pack
AED 455.70
Get your Order delivered in 3 working days for in stock items, You can pay securely by Visa or Master card as well.
Uniquely developed by the Medics at SP to a high specification. Designed to assist in the safe delivery of
babies outside a hospital environment. All contents sealed in one sterile pack.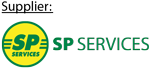 CONTENTS:
2x Bag Yellow Folded 45 x 29cm + Adh Lip
1x Bag Plain Top L 250 x 100 x 380mm No Autoclave Spot
1x Basin Placenta 3000cc
4x Clamp Umbilical Cord (Hollister)
1x Forceps Griprite Blue 128mm
1x Glove Exam Powder Free Latex Walleted – Medium
1x Glove Exam Powder Free Latex Walleted – Large
1x White Apron 27 x 46″ Folded to 9 x 16cm
1x Maternity Pad Unlooped C3 Helen Harper
1x Paper Crepe White 90 x 90
10x Swab Gauze XRD 10 x 10cm 16ply
1x Towel Dressing 50 x 45cm
1x Towel Scrimex 48 x 40cm
1x Baby Wrap White Quilted 60 x 90cm
1x Gown, Univ, Gown Standard Large, Large, Plain..SMS, Blu
1x Drape, Obs/Gyn, Underbuttock x Without Pouch, 101 x
1x Syringe Bulb 60ml
1x Forceps Artery Spencer Well Straight 12.5cm (5″)
1x Scissors U.S.A Pattern Umbilical Straight 10cm (4″)
2x Cable Ties White
Additional information
| | |
| --- | --- |
| Weight | 0.000000 kg |
| Dimensions | 0.000000 × 0.000000 × 0.000000 cm |