SP Burn Kit In Red Carry Bag – Kitted Complete (BU/044)
AED 898.54
Get your Order delivered in 3 working days for in stock items, You can pay securely by Visa or Master card as well.
"An extensive patient burn treatment kit capable of treating them for 100% burns.
Designed by the Medical team at SP Services to suit the requirements for burn kits in a variety of situations such as the catering or engineering industries as well as on ambulances. This kit is ideal for anywhere where there is a real risk of serious burns.
2 x BU/022 Waterjel burn dressing 10x10cm
2 x BU/023 Waterjel burn dressing 10x40cm
1 x BU/009 LSP trauma / burn face / towel
2 x BU/018 Sterile burn bag for hands
2 x BA/099 Conforming bandage 10cm
2 x CL/122 Sterile saline solution 1000ml
1 x DR/152 Leukopor low allergy tape 2.5cm
1 x SI/018 Tuf Cut clothing shears
"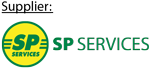 Product code: BU/044
An extensive patient burn treatment kit capable of treating them for 100% burns.
Designed by the Medical team at SP Services to suit the requirements for burn kits in a variety of situations such as the catering or engineering industries as well as on ambulances. This kit is ideal for anywhere where there is a real risk of serious burns.
2 x BU/022 Waterjel burn dressing 10x10cm
2 x BU/023 Waterjel burn dressing 10x40cm
1 x BU/009 LSP trauma / burn face / towel
2 x BU/018 Sterile burn bag for hands
2 x BA/099 Conforming bandage 10cm
2 x CL/122 Sterile saline solution 1000ml
1 x DR/152 Leukopor low allergy tape 2.5cm
1 x SI/018 Tuf Cut clothing shears
Additional information
| | |
| --- | --- |
| Weight | 0.000000 kg |
| Dimensions | 0.000000 × 0.000000 × 0.000000 cm |