XTRICATE CONFINED SPACE RESCUE STRETCHER IN ORANGE
AED 9,140.61 Price includes VAT
Get your Order delivered in 3 working days for in stock items, You can pay securely by Visa or Master card as well.
XTricate is ideal in confined space rescue and tech rescue scenarios. It is versatile in tech rescue situations, allowing both vertical and horizontal lifting and support. It will immobilize patients with neck or spinal injuries, as well as extricate patients in confined space rescue scenarios.
Extremely durable, XTricate has been independently lab tested to carry over 1,000lbs. One vertical lifting point and 4 horizontal lifting points for helicopter hoist capability. Five chest and leg straps and one fail safe strap are secured with Mil Spec buckles.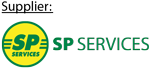 • Simple, secure tech rescue immobilization/extrication sleeve with 4 horizontal and 1 vertical Mil Spec lifting-strap attachments
• (1) Vertical lifting point D-Ring specs: 100% proof load tested @ 5,000lbs, Min tensile strength 5,000lbs, meets or exceeds PIA-H-7195, ANSI Z-359.2, and CSA Z-259.12-01
• (4) Horizontal lifting point O-Ring specs: 100% proof load tested @2,500lbs, meets or exceeds PIA-H-7195
• Payload: 1,000lbs
• Independent lab tested with vertical lift failure point of over 10,000lbs and tested to a horizontal failure point of over >7,400
• Spine board compartment
• Removable head blocks with medic easy-access holes
• Adjustable head and chin straps
• Zippered storage compartments
• 12 Padded carry handles
• Replacement parts available: Head blocks, chin strap, and carrying case
• Easy to clean and waterproof
• Weight: 7.25kg