Braun ThermoScan Infa Red Ear Tympanic Thermometer IRT6520
AED 370.44 Price includes VAT
Get your Order delivered in 3 working days for in stock items, You can pay securely by Visa or Master card as well.
"The Braun Thermoscan 7 Series IRT6520 Tympanic/Ear Thermometer with Age Precision is an infrared ear thermometer from the number one brand among doctors.
Age Precision is an age adjustable fever guidance. It enables you to set the age of your child (0-3 months 3-36 months and 36 months to adult) so you can interpret the reading quickly and easily based on the age using a backlit colour coded display.
Braun ThermoScan 7 features a large LCD display with a nightlight which makes it easy to take the temperature when its dark reducing the risk of waking the child up.
Age precision technology with colour coded display and nightlight
Patented pre-warmed tip and ExacTemp positioning system
Measurement time only takes seconds
Nine memories
BPA free
Auto switch off after 60 seconds
Celsius and Fahrenheit switch
Comes supplied with:

1 x Storage case
21 x Disposable hygienic probe covers
2 x AA 1.5 V Duracell batteries
"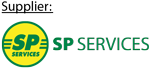 The Braun Thermoscan 7 Series IRT6520 Tympanic/Ear Thermometer
*with Age Precision is an infrared ear thermometer from the number
one brand among doctors.
*Braun ThermoScan 7 features a large LCD display with a nightlight
which makes it easy to take the temperature when its dark,
reducing the risk of waking the child up.
*Age precision technology with colour coded display and nightlight
*Patented pre-warmed tip and ExacTemp positioning system
*Measurement time only takes seconds
*Nine memories
*BPA free
*Auto switch off after 60 seconds
*Celsius and Fahrenheit switch
*Comes supplied with:
1 x Storage case
21 x Disposable hygienic probe covers
2 x AA 1.5 V Duracell batteries