Cederroth First Aid Wall Panel
AED 1,794.32 Price includes VAT
Get your Order delivered in 3 working days for in stock items, You can pay securely by Visa or Master card as well.
"Cederroth First Aid Wall Panel
The Cederroth First Aid Station is a completely new product that replaces the First Aid Panel. The new station is more hygienic and is better adapted to meet different healthcare needs. It has a transparent door with rubber edges which protects against dust and dirt making the equipment more hygienic and always ready for use.
Hygienic transparent door and rubber edges protect against dust & humidity.
Storage space behind door can be filled with different products.
Extra space for Cederroth Eye Wash in pocket model.
Clear ready for use and takes less than 50 seconds to refill with automatic locking.
When a plaster is pulled from the dispenser one of the adhesive surfaces is uncovered for easy application

Contents:
3 x Cederroth 4-in-1 mini Bloodstoppers
1 x Cederroth Triangular Bandage 2-pack
1 x Cederroth Protection Kit
1 x Salvequick Plaster Dispenser including 45 sterile Plastic Plasters & 40 sterile Textile Plasters
2 x 20 Salvequick Wound Cleansers
1 x First Aid Instructions
1 x Refill Key
Station's dimensions: W 29 x H 56 x D 12 cm"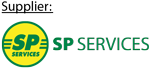 Cederroth First Aid Wall Pannel – Fully Kitted NEW 2012 SPEC