Parabg 205 Backpack-TPU Fabric, Green Color
AED 2,028.16 Price includes VAT
Get your Order delivered in 3 working days for in stock items, You can pay securely by Visa or Master card as well.
"High quality Parabag based on our original London 2012 Backpack with one large main compartment one front compartment and oxygen cylinder holder. Heavy duty and designed for everyday use.
TPU Coated Polyester is lighter than PVC. More durable better tear resistance and better cold-crack resistance than other bags. Wipe clean materials. Infection control friendly. REACH compliant and fully environmentally friendly. Fungus resistant and water resistant. Hi-Visibility reflective markings. Heavy-duty lockable zips.
Designed in the UK with the CQC in mind. Conforms to ISO 13485.
Elasticated holding straps. Draw string and strap fastenings for cylinder holder. Main compartment features velcro strips to attach pouches. Main compartment opens up fully for easy access.
Clear vinyl badge holder for personalisation – identification.
Rubber feet for increased durability. Ergonomically designed reinforced backstraps. Moulded non-slip rubber handles on top and side. 5 Interior colour coded pouches included.
Supplied unkitted.
Dimensions Closed- 59 x 43 x 30cm
Dimensions- Main Compartment 58 x 40 x 10cm
Dimensions- Front Compartment 43 x 24 x 11cm
Dimensions- Cylinder Holder 38 x 13 x 13cm"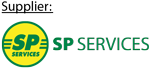 SP PARABAG 2015 BACKPACK – TPU FABRIC
High quality Parabag
TPU Coated Polyester is lighter than PVC. More durable,
better tear resistance and better cold/crack resistance
than other bags. Wipe clean materials. Infection control friendly.
REACH compliant and fully environmentally friendly.
Fungus resistant and water resistant. Hi-Visibility
reflective markings. Heavy-duty, lockable zips.
Dimensions Closed: 59 x 43 x 30cm
Dimensions: Main Compartment 58 x 40 x 10cm
Dimensions: Front Compartment 43 x 24 x 11cm
Dimensions: Cylinder Holder 38 x 13 x 13cm
…