Parabag Drugpak Mini Padded AMP Bag – TPU Fabric
AED 538.29 Price includes VAT
Get your Order delivered in 3 working days for in stock items, You can pay securely by Visa or Master card as well.
"Parabag Drugpak Mini Padded AMP Bag – TPU Fabric
Designed To Hold Ampoules Safely And Give Quick & Easy Access When Required. This is a smaller version of the Standard Drug Pack.
Specifically designed to carry drugs both in box and loose ampoule form. The bag is padded on both sides and has a series of elasticated loops to secure the various drugs. The loops vary in size to accommodate products and the larger loops are lined up so that two or more loops can secure a box. The bag has a three-sided zip which allows it to lie flat when opened. Large diameter loops in the zip toggles allows them to be padlocked together if desired using a small padlock(Not Supplied). The bag has two webbed handles to assist in carrying the pack.
Small and well designed drugpack
High visibility
Designed to hold 8 mini-jets and 72 ampoules of varying size safely
Wipe clean materials
Yellow TPU Coated Polyester – lighter than PVC
More durable better tear resistance and better cold/crack resistance than PVC
Water Resistant
Flame Retardent
Designed in the UK with the CQC in mind
Conforms to ISO 13485
Infection control friendly REACH compliant – fully environmentally friendly
Quick easy access
Lockable zip tabs for extra security
Velcro strips on back of bag
Dimensions: 30 x 20 x 8cm
"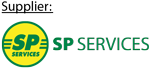 Product code: FA/092
Designed To Hold Ampoules Safely And Give Quick & Easy Access When Required. This is a smaller version of the Standard Drug Pack.
Specifically designed to carry drugs, both in box and loose ampoule form. The bag is padded on both sides and has a series of elasticated loops to secure the various drugs. The loops vary in size to accommodate products and the larger loops are lined up so that two or more loops can secure a box. The bag has a three-sided zip which allows it to lie flat when opened. Large diameter loops in the zip toggles, allows them to be padlocked together if desired using a small padlock(Not Supplied). The bag has two webbed handles to assist in carrying the pack.
Small and well designed drugpack
High visibility
Designed to hold 8 mini-jets and 72 ampoules of varying size safely
Wipe clean materials
Yellow TPU Coated Polyester – lighter than PVC
More durable, better tear resistance and better cold/crack resistance than PVC
Water Resistant
Flame Retardent
Designed in the UK with the CQC in mind
Conforms to ISO 13485
Infection control friendly REACH compliant – fully environmentally friendly
Quick easy access
Lockable zip tabs for extra security
Velcro strips on back of bag
Dimensions: 30 x 20 x 8cm