Bioguard Hard Surface Wipes – 240 wipes
AED 68.36
Get your Order delivered in 3 working days for in stock items, You can pay securely by Visa or Master card as well.
"Bioguard Alcohol Hard Surface Wipes – 240 wipes
Product Code: HW240A
Description
The unique Bioguard Disinfectant Cleaning Solution has been specifically formulated to provide the following benefits:
High level of disinfection and cleaning
Wide range of dispensing solutions ensures ease of use and effective coverage of surface
User friendly. Does not irritate or sensitise the skin
Can be used on all types of surfaces including hard surfaces fabrics and soft furnishings
Non toxic biodegradable and non-cumulative
Food safe
These Bioguard products kill bacteria in under 30 seconds including Salmonella E-coli and MRSA inactivates viruses in under 2 minutes including Hepatitis B and kills yeast and fungi.
These durable fast acting non-woven wipes contain high volumes of solution enabling them to cover a large surface area. Safe to use on virtually any area where there is a risk of microbial infection including skin work surfaces body fluid spills and food preparation surfaces.Contains 70% Isopropanol Alcohol."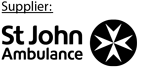 Bioguard Hard Surface Wipes – 240 wipes
Additional information
| | |
| --- | --- |
| Weight | 0.000000 kg |
| Dimensions | 0.000000 × 0.000000 × 0.000000 cm |