SAR Evac Body Rescue Splint – Emergency Rescue Stretcher
AED 3,849.93
Get your Order delivered in 3 working days for in stock items, You can pay securely by Visa or Master card as well.
"SAR Evac Body Rescue Splint – Emergency Rescue Stretcher
The SAR Evac Body Splint Stretcher provides excellent clinical immobility during rescue and extrication offering great protection to the casualty and compact enough to enable rescue from confined spaces.
An integral body harness made from 25mm web with crutch padding and adjustable foot support with padding for extra security and to stop body slip while all the main casualty securing cross straps are of 50mm webbing with adjustable two piece clip buckles.
The SAR Evac has a width of 68cm across both the shoulder and hip areas and is 205 cm long giving more security and protection to the casualty.
Six horizontal lifting loops (three down each side positioned along the main trunk / torso of the casualty)
The two main vertical lifting loops are positioned at the shoulder ensuring a true vertical lifting position for the casualty
Head strap has two fitting systems to provide firm head restraint
The head section can be formed into a cone to disperse debris when dragging through confined spaces
The strap holding the stretcher in its rolled position has a fitted pad and can be used for a head restraint by threading it around the outer loops on the coned area
Extra thick lower outer skin to make it more abrasion resistant
Lightweight upper skin material to keep the overall stretcher weight down
The lower outer material is orange and made from flame retardant heavy duty PVC reinforced nylon. The Inner and bag are made from standard PVC reinforced nylon
It can also be used as a lifting mat without the use of the straps allowing two people to transfer a casualty from one flat area to another keeping the casualty in a horizontal position
Packed size including bag: 75 x 30cm
Weight: Stretcher: 5.6kg."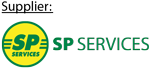 Additional information
| | |
| --- | --- |
| Weight | 0.000000 kg |
| Dimensions | 0.000000 × 0.000000 × 0.000000 cm |