CPR CUBE CPR Training Device
AED 599.66 Price includes VAT
Get your Order delivered in 3 working days for in stock items, You can pay securely by Visa or Master card as well.
Master Hands-Only CPR whenever and wherever you are.
cpr cube enables anyone to master chest compression without using expensive CPR manikins. It has built-in electronics that monitor the trainee's CPR performance and is designed to mimic the elasticity of the human chest in order to have an immersive emergency environment. The cprCUBE enables users to have fun immersive education through visual auditory and tactile feedback. Any place can be a first aid training site with the cpr cube.
Compression conditions very similar to human thorax
Accurate real-time feedback on the key elements of chest compression
Optimised product specifications for individual training and practice
Sound – cprCUBE makes sound when the appropriate chest compression depth and recoil are applied
LED Light – Successful compressions make the LED lights flow LEDs light up one by one for each successful compression. If you succeed 15 times in a row
the LED lighting revolves around the cube to express the blood flow.
Vibration – Feel a heartbeat by repeating proper chest compressions cprCUBE gives vibration when 15 successful compressions are applied in a row
Requires 4 AA batteries 3V (not supplied)
Weight: 240g (without batteries)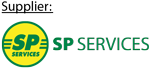 Customers who bought this item also bought
Additional information
| | |
| --- | --- |
| Weight | 0.000000 kg |
| Dimensions | 0.000000 × 0.000000 × 0.000000 cm |